Colleen Devine Memorial Scholarship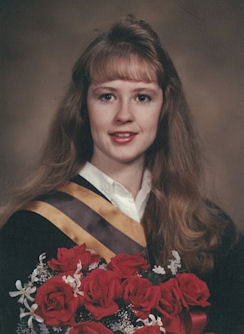 In 1993 at the age of 23 Colleen Elizabeth Devine, a third-year honor student at Carleton University was tragically killed in a car crash. Colleen valued two things most in life: competitive swimming and academics. She always enjoyed the rigor of swimming, competing and training but most of all she loved being part of a team. She was extremely well-liked, had many good friends and always appreciated her experiences as a swimmer. As she got older and began university, she seamlessly incorporated the attributes she learned as a swimmer into her academic life including goal setting, time management and a dedication to excellence. Colleen was a beautiful, dynamic and fun young woman whose life was cut far too short. It is with a little sadness but also great hope that this scholarship will continue to inspire and support excellence and leadership in the tradition of Colleen Devine.
Scholarship Value: $3,500
Duration: 12 months
Application Deadline: October 1, 2017.
Results Announced: October 15, 2017.
Due to the high number of submissions, only those who have won the award will be contacted.
Eligibility to Apply:
Be applying for support to pursue an undergraduate or graduate degree at any recognized university in Canada or abroad
Proof of acceptance to a recognized university in Canada or abroad
Be a member or staff member of Olympian Swimming
You must be registered in full time program at a recognized university when the award is issued
Application Process:
Ensure that you meet all eligibility requirements
Please submit one written evaluation from a suitable referee (this should be a teacher familiar with your work and goals)
Please submit a 500-1000 word essay, answering the following question:
As noted above, Colleen valued all her time in competitive swimming and university.
How has being part of the team at Olympian Swimming prepared you for post-secondary education? What do you hope to accomplish while attending university?
Submit to: